Where can I park?
Attending our hospital or one of our outpatient clinics in Belfast?
Unfortunately, there is currently no onsite parking at Kingsbridge Private Hospital, Belfast due to the ongoing expansion of the hospital and the associated building works.
A drop off point is located at the front of the hospital which is available for patients attending for surgery and disabled parking spaces are also available to the rear of the BUPA building. This is located to the right of the main hospital, next to our Outpatients building.
Parking for Kingsbridge Outpatients Clinics at No.6 and No.10 Lisburn Road can be found behind the Giant Property, No.100 Lisburn Road. The carpark can be accessed via a side road behind the Starbucks, the carpark is then at the end of the road on the right. There are 'Reserved for Kingsbridge Healthcare Group' signs within the carpark which indicate which spaces belong to Kingsbridge.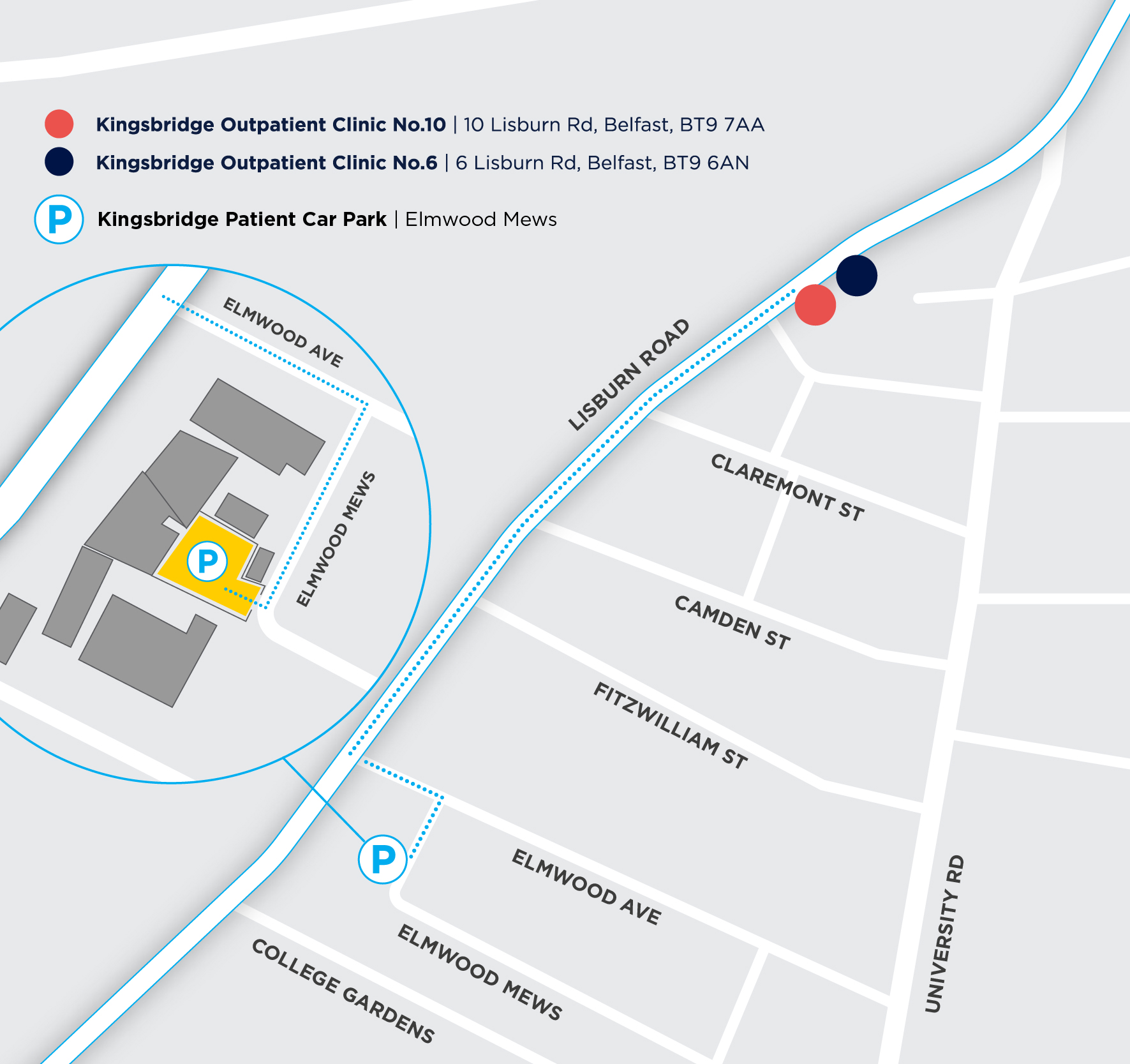 Our main car parking facilities have now moved to the King's Hall, and a shuttle bus is provided to take patients between the hospital and their cars at regular intervals between 7am and 10pm, Monday – Friday and 7am-6pm, Saturday – Sunday*. The car park is located on the right-hand side of the King's Hall (please see the image below) and is clearly sign posted.
*Parking is charges at £3 per hour and proceeds go to local charities via the Kingsbridge Foundation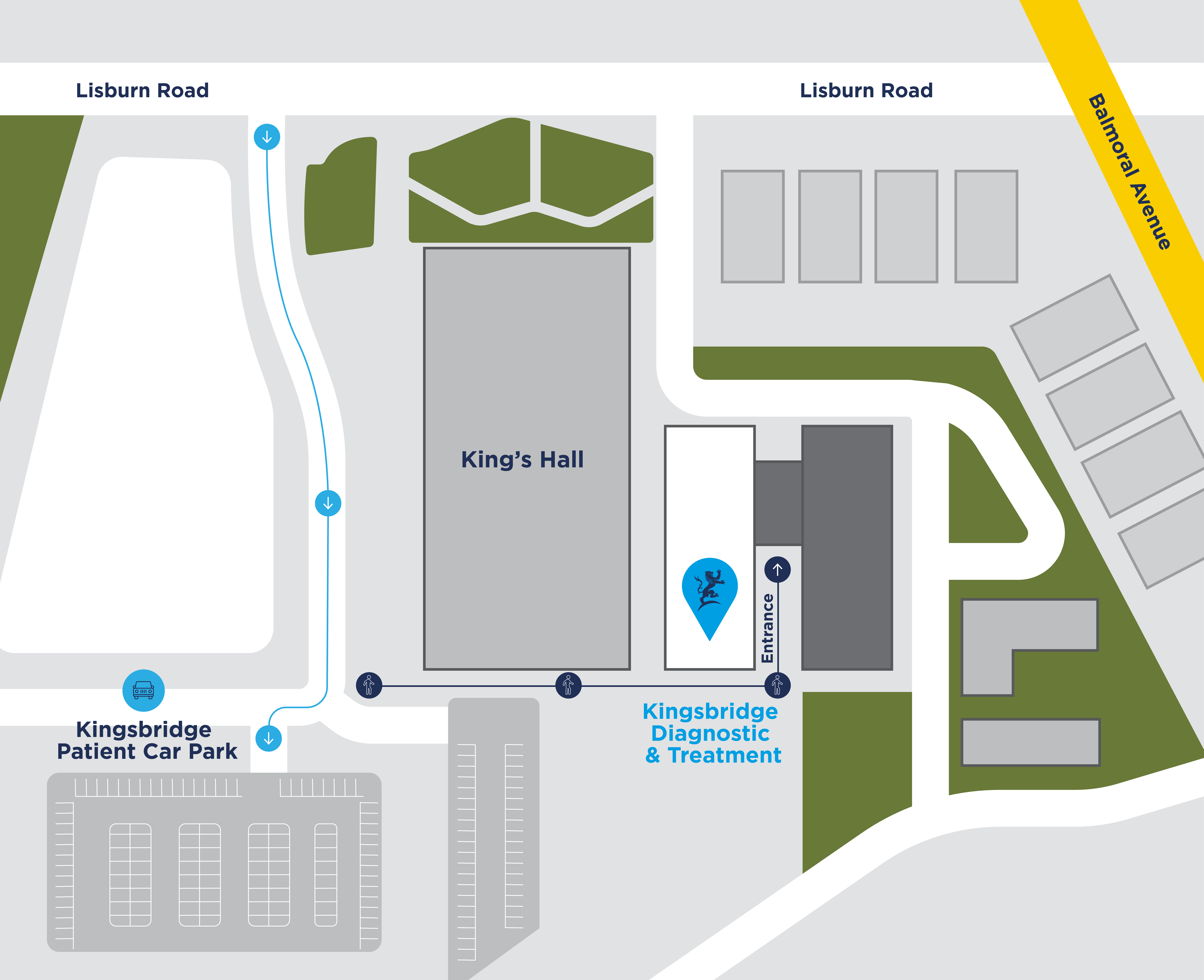 Attending Kingsbridge North West?
There are several car parks all located within the grounds of Kingsbridge Private Hospital North West. Please follow the directional arrows upon your arrival.