We have several locations on the Lisburn Road in Belfast. Please check your appointment details in advance to ensure that you arrive at the correct location.
Kingsbridge Private Hospital
6 Lisburn Road
Belfast
BT9 6AA
Tel: 028 9066 7878
Cross Border Patient Line: 048 9068 8858
Please click here to view this location on Google Maps.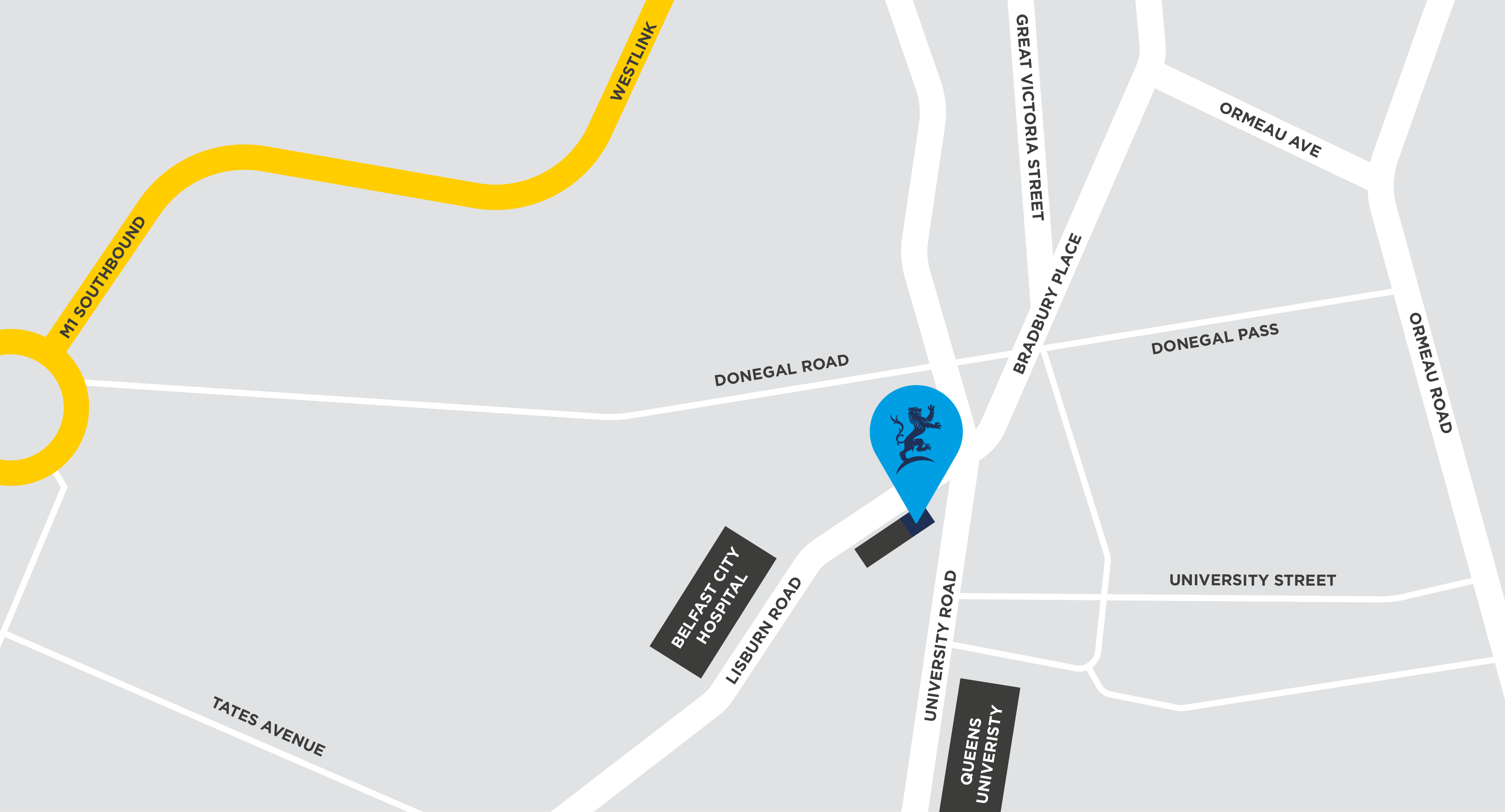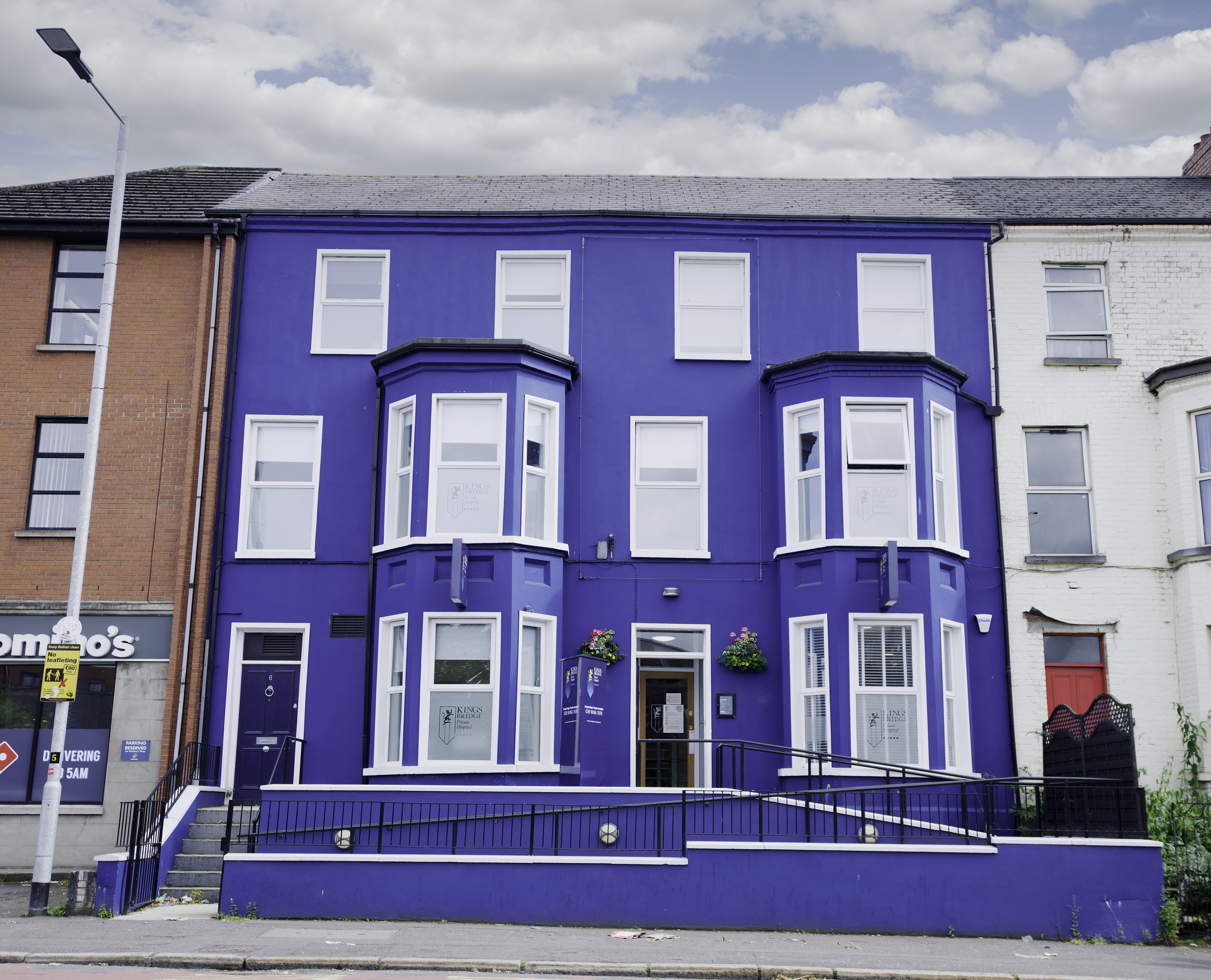 Parking
There is a small carpark at the church to the left of the No.6 building that patients can park in. Alternatively there is on-street parking.